Meta-Trance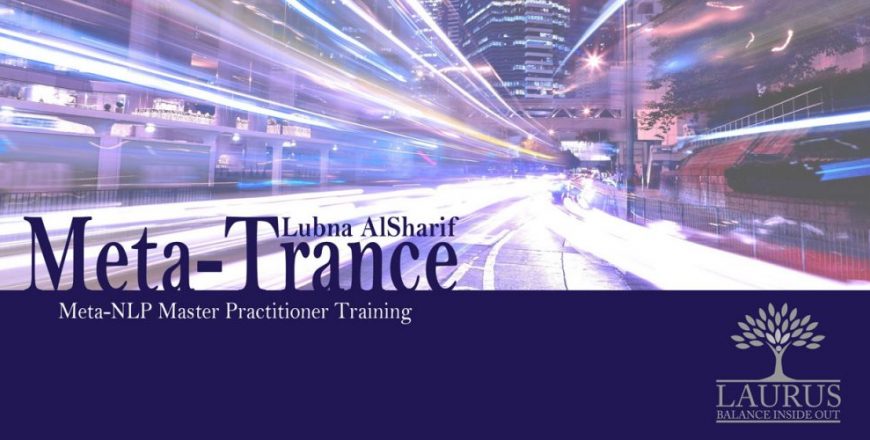 Course Introduction:
Meta-Trance is one of the modules from the Meta-NLP Master Practitioner Training. The participant will receive the Meta-NLP Master Practitioner Certificate accredited from the ISNS after successfully attending and passing the requirements of the five modules which are:
Meta-States (APG)
Meta-Trance
Meta-Programs (Figuring Out People)
Mind-Lines
Modeling
Certification
You will receive your Certification Through the International Society of Neuro-Semantics
Upon successful completion of this training & the assessment, you will be certified as an Meta-NLP Master Practitioner approved from the International Society of Neuro-Semantics
Throughout this course, you will learn how to:
The Meta-Levels as Trance
Inductions of Hypnotic Trances
A Healing Trance
Genius Induction
Change Personal History Using Meta-States
Meta-Stating a New Decision
Finishing Unfinished Business
The Drop Down Through Pattern
Drop Into Pure Potentiality
Spiraling Resources Experience
Accessing the "Flow" State
Developing Patience
Linguistic Time-Lining
Reframe Boredom

Who should attend?
Leaders, team leaders, coaches, counselors, NLP practitioners, HR managers and specialists, trainers and teachers, public speakers, sales and customer service representatives.

Are you interested in Learning to use trance conversationally in everyday life to:
coach people to perform at their best
inspire others to become more
lead your team to peak performance
lead your children to perform at their best at school
communicate effectively with your spouse
empower many people as a leader

YOUR INVESTMENT INCLUDES
20 Hours of Intense Practice & training
Course Manual in English.
Your Certificate approved by the International Society of Neuro-Semantics (ISNS).
Lunch & Coffee Breaks.
Connecting with world-class Coaches that are attending the event
معلومات عن الدورة :
هنا ستتعلم لغة ميلتون إريكسون من خلال نموذج الحالات العليا لصناعة معانى ثرية تؤثر إيجابيا على السلوك والأداء الإنسانى . هذا البرنامج هو أحد Modules برنامج الممارس المتقدم المعتمد فى Meta Masters
ما هى طبيعة حالة التنويم ( Trance ) من خلال نموذج الحالات العليا .
• تعميق حالة التنويم بواسطة اللغة .
• تعميق حالة العبقرية بواسطة لغة التنويم ( Genius Induction ).
• النماذج اللغوية المتعددة لإستدعاء وتعميق الحالات العليا .
• تدريبات إكتشاف وتغيير خط الزمن .
• تغيير تجارب الماضى باستخدام الحالات العليا ( Change personal history using meta-states ).
• تغيير قرارات الماضى المقيدة باستخدام الحالات العليا ( Meta-Stating New Decision in Time ).
• تقنية ( The Drop Down Through Pattern ) لعلاج جذور المشاعر.
• تقنية ( Drop into pure potentiality ).
• تجربة ( Fast and Slow Times : Time Distortion ).
• Spiraling Resources Experience in Time
•تقنية تطوير الصبر ( Developing Patience ).
• Linguistic Time-Lining
• إعادة صياغة الملل ( Reframe Boredom
Starting Course
1
Nvidia New Technologies Slides
2
Quiz: Mobile / Native Apps
After Intro
1
2
Volta GPU for optimization.
3